About Serge
My name is Serge. I am currently living in Heemstede with my 2 daughters and wife Karlijn. I used to be an expat myself. I lived in Asia for 3 years. This gives me first-hand experience as to the '101' (financial) questions that come at you in your new environment/work situation.
I have worked in the banking industry for 12-years in several positions for large banks. In the last 4 years I have worked solely and exclusively for International (Expat) clients as well as non-residents, with a focus on mortgages and investments for which I am fully certified.
With my experience and knowledge, I'm confident that I can help and guide you with the many financial questions you may have!
"With my experience and knowledge, I am certain that I can help and guide you with the many financial questions you may have!"
Leave your contact details and
we will get back to you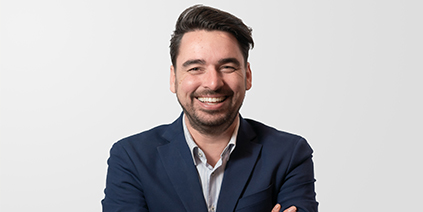 Serge can help you with
Mortgage specialist
Income protection advice
Buy-to let advice
Purchase guidance
Haarlem
Dreef 48
2012 HS Haarlem
The Netherlands
WTC The Hague
Prinses Beatrixlaan
582 2595 BM Den Haag
The Netherlands
Beurs World Trade Center Rotterdam
Beursplein 37
3011 AA Rotterdam
The Netherlands
Amsterdam Sloterdijk Teleport Towers
Kingsfordweg 151
1043 GR Amsterdam
The Netherlands
Eindhoven Kennedy Toren
Kennedyplein 200
5611 ZT Eindhoven
The Netherlands
Utrecht
Oorsprongpark 12
3581 ET Utrecht
The Netherlands