Cover all life's risks with the right insurance
Expat Insurances in The Netherlands
Find the ideal insurance solutions to protect your future and save money. We offer a wide range of insurance options, carefully comparing offers from various companies to secure the right coverage for expats.
Housing insurances
House insurance is also commonly called homeowner's insurance. House insurance policy pays to repair or rebuild your home if it is damaged or destroyed by fire, hurricane, hail, lightning or other disasters listed in your policy. This insurance is compulsory when you are buying a property with a mortgage, as the bank will want to make sure you have coverage as damages can be significant. Besides house insurance, it is also common to get household insurance. Household insurance is a policy that covers your home contents against loss, damage, or theft. It will also insure your contents from any water leakage or damage caused by storms or flooding. Typical items covered by a policy include furniture, clothes, electrical items, money, and jewelry.
Life insurance
Life insurance protects your family and lets you leave them a non-taxable amount at the time of death. It is also often used to cover (part of) your mortgage. The important thing is to choose the right life insurance to match your budget and needs. Over the years, your needs, your family situation, and your life goals will evolve. When that happens, it will be time for you to re-evaluate the right type of insurance to ensure you are covered properly. You are never too young to think about life insurance, the younger you are, the lower the premium will be. Our financial advisors are here to advice you.
Health insurance
If you're looking for the most suitable Dutch health insurance, you've come to the right place! We work with multiple health insurers and compare on both coverage and pricing. Health insurance is by law compulsory for expats living here and you have four months after arrival to arrange this. Want to find out more about health insurance? Check our blog on how Dutch health insurances work.
Dutch expat moving abroad?
Working abroad is a unique experience and often an interesting opportunity for your career. But also if you are going on a longer trip abroad, backpacking, au pair or volunteer work, study or internship, you would want to have your insurances arranged as well as in The Netherlands. In most cases it will save you money and you will know what to expect with regard to service and coverage. We offer tailor-made expat insurance packages to suit your needs as Dutch expat abroad.
Other insurances
For our clients we can also arrange liability, car, travel and legal insurance. But we also can help with insurances for art, musical instruments or jewelry. Setting up multiple insurances in one package will earn you a discount on the premium. We will also be your contact person in case you have a claim or want to make any adjustments. On top of that, you can access your insurances through an app so you always have an up to date overview. It really can't be any easier.
What our clients say about us
We are happy to provide you with more
information or advice about expat insurances
If you have any questions about insurances in the Netherlands, types of insurances or need advice on what expat insurance best fits in your situation, we are happy to provide you with valuable information.
Fill out the form below, and we will be in touch with you soon.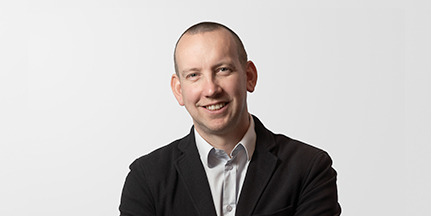 Why Expats choose us?
Independent insurance advice

Dedicated contact person

Full support in English

Wide range of insurers

Package deals