Independent Mortgage Advisor for Expats in The Netherlands
Many expats prefer mortgage financing for property purchases, often starting with their bank. However, we believe an independent mortgage advisor offers a more optimal route. Our focus is securing the best deal for expats through a vast network of over 35 mortgage providers, assessing conditions and acceptance policies beyond interest rates.
Our expertise reflects in an exceptional 99% success rate with expat clients. We handle complexities like residence permits, foreign income, tax exemptions and 30% rulings. For Amsterdam or Eindhoven properties, explore our dedicated pages. As independent advisors, we guide you through the entire process, ensuring a favorable outcome.
During the intake session, we evaluate your eligibility, borrowing capacity, monthly expenses, property details, costs, tax rebates and address your housing market inquiries.
Fill in our contact form below and request your free intake.
What are the costs?
In the Netherlands, mortgage advisors are client-compensated, avoiding any commissions from mortgage providers for complete independence. They also serve as intermediaries, handling document verification, application submission and mortgage offer review.
You can find our service fees on our website. The first step is a no-obligation intake session to explore our offerings. Upon proceeding, we'll provide detailed documentation.
When purchasing property in the Netherlands, one-off costs like transfer tax, notary fees and agent fees can't be included in the mortgage. Check our blog about common buying-related costs. Good news: mortgage-related one-off costs are tax deductible in the Netherlands.
How much money can I borrow?
Your borrowing capacity depends on income, outstanding loans, mortgage setup and interest rates. Our mortgage calculator estimates your maximum capacity. However, interest rate fluctuations and income components (such as bonuses, 13th-month pay or allowances) require thorough assessment by our mortgage advisors for precision. Rely on us for accurate guidance throughout this process.
Already a homeowner?
When contemplating refinancing or approaching the end of your fixed-term mortgage interest, we can assist you in comparing various mortgage providers and products available in the market. This is particularly important when interest rates are low or expected to rise. Additionally, if you're planning to move, we can explore the possibility of transferring your current mortgage plan, allowing you to retain favorable rates partially. We are here to find out what works for you.
What can Independent Expat Finance do for you?
Our independent mortgage advisors assess your situation and wishes in order to match this to the best mortgage provider and product. Our mortgage advisors are WFT certified and have different specialties such as buy-to-let mortgages, newly built homes or mortgages for entrepreneurs. We have a large network of notaries, real estate agents and appraisers to share with you. All our advisors speak English fluently and you can expect a personal and responsive approach. A first step is always an intake session with no obligations, an opportunity to get acquainted and hear what we can offer you. We look forward to meeting you.
Fill out the form below to schedule an intake session or for any further questions. You can expect us to be in touch within 24 hours.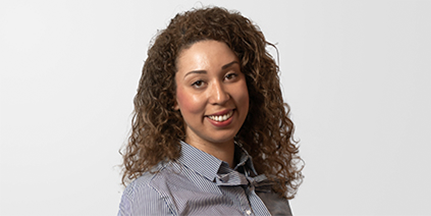 Why Expats choose us?
Your dedicated advisor & support

Specialized in dealing with expats

Guidance during the process

Access to many mortgage providers

Clear info on our pricing