Independent Expat Finance
Is a financial intermediary for expats relocating to or living in the Netherlands
We understand that picking up all of your belongings and leaving your extended family to move to another country can be extremely overwhelming. Yes, you're excited of course, but it's also a bit scary, right? All the things you need to get done before you can settle into your new life can give you major anxiety and stress. We want to take off a bit of the pressure for you by taking care of the one thing that excites no one: your personal finance. We are a team of six and have a combined experience of 40 years in assisting clients with finances in the Netherlands. We offer a wide range of customized financial services and specialize in providing tailor-made financial advice for expats.
Banks will only offer you their own mortgage products. We have access to a multitude of products and lenders. This allows us to match your deal with the lender that is best suited with your profile and goals, in the most timely manner and at the best rate. You will be guided throughout the entire process where we will provide you with high-quality and personal assistance. We advise in the following financial products: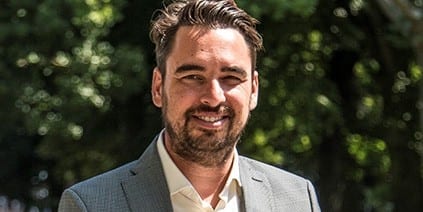 "With my experience and knowledge I am certain that I can help and guide you with the many financial questions you may have!"
---
Serge Pouw
FINANCIAL CONSULTANT CO-FOUNDER
My name is Serge. I am currently living in Heemstede with my 2 daughters and wife Karlijn. I used to be an expat myself. I lived in Asia for 3 years. This gives me first-hand experience as to the '101' (financial) questions that come at you in your new environment/work situation.
I have worked in the banking industry for 12-years in several positions for large banks. The last 4 years I have worked solely and exclusively for International (Expat) clients as well as non-residents, with focus on mortgages and investments for which I am fully certified.
With my experience and knowledge, I'm confident that I can help and guide you with the many financial questions you may have!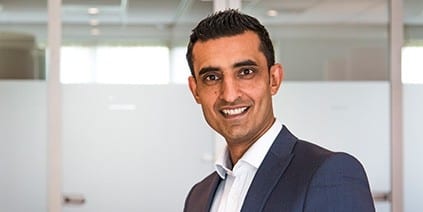 "Most of my clients are referrals from existing clients. That's why it's so important to me that every client enjoys an exceptional experience."
---
Liaget Anwar
FINANCIAL CONSULTANT CO-FOUNDER
Hi! I am Liaget Anwar and I live in The Hague with my wife Iram and our 2 beautiful children. I enjoy football, cricket, travelling and spending time with my family. I've been working in the financial branch since 2006. I'm a qualified and certified financial advisor and I'm registered as a mortgage advisor. Since 2011, I have been working exclusively for expats, providing financial advice within one of the largest banks in The Netherlands. With my experience and personal approach I'm able to guide you through all your financial needs.
It would be my pleasure to meet you!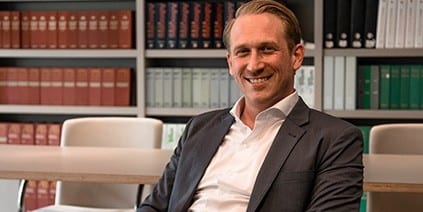 "With my clients best interest at heart, I excel in finding solutions that meet your needs and wishes."
---
Theo Koper
FINANCIAL CONSULTANT CO-FOUNDER
I'm 32 years old, born and raised in Haarlem, and currently live in the beautiful city of Amsterdam with my partner Stephanie and our 2 Bengal cats. Together we love to travel around the world and experience different cultures. In my free time, I really enjoy watching a good movie, socialising with my friends and family, and avidly working on my newest woodworking project.
I started working in finance in 2005. Over the years, I've worked for multiple multinational organizations. That is where I gained the necessary experience and knowledge that I still use today. It's during these years that I discovered what drives me: helping my clients in a professional yet personal manner, keeping their best interest at heart and providing financial advice that fits their needs and wishes.
Within the boundaries of employment, I wasn't always able to help my clients the way I felt that they deserve. That's why my business partners and I decided to start our own company: Independent Expat Finance. Now, we are able to walk that extra mile for you and provide personal, tailor made financial advice. With products that suits your needs and lifestyle.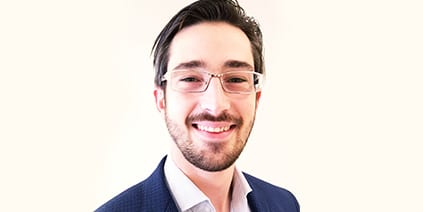 "Having been an expat myself for two years and working for and with international clients, I understand whats it's like to start over in a new country. Let me help you with your questions"
---
Rogier Leenders
FINANCIAL CONSULTANT
My name is Rogier. I'm 29 years old and am currently living in Almere by myself. I have been working in the banking industry for the last 7 years. I've worked in different departments, including the expat department, getting to know the full range of services. As I've also been working as an expat myself in South Africa and Portugal, I understand what's it's like to start over in a new country and the struggles that comes with living abroad. Because of these great experiences, I find myself being able to relate to expats in the Netherlands and offer a better and all-round service.
What our clients say about us