Independent mortgage advisor for expats in The Netherlands
Most expats finance a new property with a mortgage. Instinctively home buyers often initially reach out to their bank. Is this always the best way to go? We don't think so. We believe that expats are better off with an independent advisor. As an independent advisor, it is our job to look after your interests and get you the best deal on the market. We have access to over 35 mortgage providers (including banks and insurance companies) In The Netherlands. Besides comparing interest rates, we also look at their terms & conditions and acceptance policies. We are experienced in advising expats and that is why we have a succes rate of over 99% with expat clients. The combination of having access to many lenders and our expertise in dealing with expats is what sets us apart. We are experienced in dealing with more complicated situations that expat clients face such as different type of residence permits, income abroad or foreign currency, tax exemptions & 30% rulings. If you are interested to get a mortgage for a property in Amsterdam or Eindhoven, you can find more information on our dedicated pages.
You can expect the following during an intake session:
We assess your employment, financial and living situation and determine if you qualify for a mortgage

We inform you how much you can borrow and what your monthly expenses would look like

Advice you on specific information about the property and how it could impact your mortgage application

Give information on all costs related to buying a property

Provide information on your mortgage tax rebate

Answer questions you may have on the housing market, mortgages and interest rates
Fill in our contact form below and request your free intake.
What are the costs for expats?
In The Netherlands mortgage advisors are only paid by their clients. They do not receive a commission from mortgage providers. This allows mortgage advisors to remain completely independent in their advice. But our advisors do more than just give advice. They also collect and check all the documents for your mortgage application and mediate towards the mortgage provider so that you are sure everything is well taken care of.
You can find our service fees on our website. A first step is always an intake meeting, with no further obligations for yourself but to get a first impression of us and hear what can do for you. When you decide to move forward after that we will put it on paper so you know what to expect and what the costs will be.
When buying a house in the Netherlands you will also have to pay some one-off costs. These costs can not be included in the mortgage. Some examples are transfer tax, fees for the notary deeds and the market value report by an appraiser. In our blog about costs related to buying a property we have listed the most common costs you will encounter. The one-off costs that are directly related to obtaining a mortgage are tax deductible in The Netherlands.
How much money can I borrow?
This will probably be one of the first questions on your mind. How much you can borrow depends on your income and the current Dutch mortgage interest rates. Check our mortgage calculator which gives you a good idea on your maximum mortgage borrowing capacity. But with interest rates changing, various different types of income components (such as bonus, 13th month, or allowances) and different accepting policies of mortgage providers it always pays off to have us go through this with you so that you get a more accurate picture.
Already a homeowner?
When you are considering refinancing or if your mortgage interest fixed term is coming to an end, we can compare the different mortgage providers and products on the market. When interest rates are low or you expect them to increase this is definitely something to consider. Or if you plan to move let us explore the options of moving your current mortgage plan with you so that for a part you will maintain those rates. We are here to find out what works for you.
What can Independent Expat Finance do for you?
Our independent mortgage advisors assess your situation and wishes in order to match this to the best mortgage provider and product. We are experienced in arranging mortgages whether they are straight forward or highly complex. Our WFT certified advisors have different specialties such as buy-to-let mortgages, newly built homes or mortgages for entrepreneurs. We also have a large network of notaries, real estate agents and appraisers that we often work with in The Netherlands. Each of our advisors speaks fluent English and you can expect a personal and responsive approach. A first step is always in intake meeting, with no further obligations for yourself but to get a first impression of us and hear what we can do for you. We look forward to meeting you in an intake session.
Fill out the form below to schedule an intake session or for any further questions. You can expect us to be in touch within 24 hours.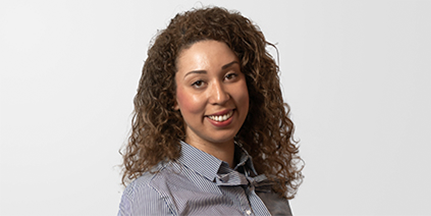 Why Expats choose us?
Your dedicated advisor & support

Specialized in dealing with expats

Guidance during the process

Access to many mortgage providers

Clear info on our pricing