We are here to help you buy your dream home!
Independent mortgage advisor for Amsterdam and surroundings
Buying a house, an apartment or property to rent out as an investment is a huge financial decision. Especially in a crowded and hot housing market like our capital city Amsterdam. Fortunately, when done the right way, buying a property in Amsterdam is an excellent financial investment. We can tell you everything about expat mortgages in Amsterdam and surrounding areas.
Get your free first intake
Our Amsterdam mortgage advisors are happy to help
You can expect the following during an intake:
We assess your employment, financial and residence situation and determine if you qualify for a mortgage

We inform you how much you can borrow and what your monthly expenses would look like

Advice you on specific information about the property and how it could impact your mortgage application

Give information on all costs related to buying a property

Provide information on your mortgage tax rebate

Answer any other questions you may have
Fill in our contact form below and get your free intake. You can also check out our expat mortgages page for more general information on mortgages. 
Become a homeowner in Amsterdam
Most people will need a mortgage to finance a property. To apply for a mortgage you can either walk into a bank or go to an independent advisor like us. Although in some cases it is perfectly fine to go directly to a bank, our experience shows that expats are better off with an independent mortgage advisor like ourselves. For one, we have access to a wide range of lenders. Besides interest rates, they also differ in terms & conditions or acceptance policies. This is exactly why we have a very high succes rate with expat clients.
Applying for a mortgage on a property in Amsterdam has some specifics compared to the rest of the Netherlands:
Owner's Association:
Most properties in Amsterdam are apartments. By Dutch law, all apartments need to be part of an Owner's Association (in Dutch abbreviated VVE). In case the Owner's Association does not have a multiple year maintenance plan, a bank could become hesitant to give a mortgage. A way around this is by checking if all the owner's together annually contribute 0,5% of the rebuild value mentioned on the property insurance policy. If this is not the case, we would advice to submit the mortgage application to a party with wider acceptance policies on Owner's Associations.
Leasehold:
Amsterdam has a high amount of properties with leasehold. Leasehold means that although you can buy the apartment, the land under the building is on lease from the Amsterdam municipality. A point to beware of is that if the lease has not been paid of for over the duration of the mortgage, the yearly amount of lease that you need to pay can significantly impact how much you can borrow. For example a 2,500 euro annual lease will generally mean you can borrow 55,000 euro less. Or if the lease is expiring soon and it is unclear what the new lease will be, banks will not give a mortgage as they are not sure you can manage a potential drastic leasehold increase.
Preliminary purchase agreement and financial clause:
Within the city ring of Amsterdam the preliminary purchase agreement is drafted by a notary rather then the seller's agent. This generally takes some more time. You can use this extra time to get your technical inspection or valuation out of the way before signing. This will give you two advantages. Firstly, if you don't like the results of either you can still back out. Secondly, having this done before signing the purchase agreement allows us to submit the mortgage application immediately after signing and consequently a big chance your mortgage will be approved before the 3 day cool off period expires. Useful for when you plan to buy without a financial clause?
Buy-to-let mortgage:
Many of our clients who already own a home in Amsterdam but want to upgrade, decide to keep their current property as a buy-to-let. Besides residential mortgage there are specific buy-to-let mortgages that allow you to rent out your property. A condition is that as a maximum you can finance 80% of the rented state value.
Independent expat mortgage advisors
in Amsterdam
These are just some examples of specifics for the Amsterdam market. Our independent mortgage advisors look at your situation and wishes and matches that to the best mortgage provider and set up for you. We only work with expat clients, you can expect us to explain everything clearly and really guide you through the whole process. We have a large network of notaries, real estate agents and appraisers we often work with in Amsterdam. This allows the whole process from searching for a place, arranging your mortgage and finally to getting the keys, go smoothly.
What can Independent Expat Finance do for you?
Needless to say we are proud of each of our financial advisors. We have a solid track-record obtaining mortgages whether straight forward or highly complex. Our advisors have different specialties such as buy-to-let mortgages, newly built homes, and mortgages for entrepreneurs. Each of our advisors speaks fluent English and you can expect a personal approach. Should you also want to insure your home through us, check our insurance page for more details on what we have to offer. We would love to get to know you during an intake meeting, drop your details in the form below and we will be in touch within 24 hours.
We are happy to provide you with more
Information about expat mortgages in Amsterdam
If you have any questions about mortgages in Amsterdam or need advice on what expat mortgage suits your situation best, we are ready to help. 
Fill out the form below, and we will be in touch with you soon.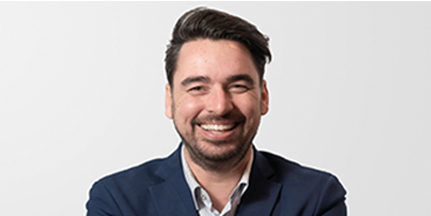 Why Expats choose us?
Free intake meeting

Dedicated contact person

Guidance through the
whole process

Wide range of lenders

Competitive pricing