Independent mortgage advisor for expats in Amsterdam
We are here to help you buy your dream house! Buying a house, an apartment or property to rent out as an investment is a huge financial decision. When done the right way, buying a property in Amsterdam is an excellent financial investment. We can tell expats everything about mortgages in Amsterdam and surrounding towns.
You can expect the following during an intake session:
We assess your employment, financial and living situation and determine if you qualify for a mortgage

We inform you how much you can borrow and what your monthly expenses would look like

Advice you on specific information about the property and how it could impact your mortgage application

Give information on all costs related to buying a property

Provide information on your mortgage tax rebate

Answer questions you may have on the housing market, mortgages and interest rates
Fill in our contact form below and get your free intake. You can also check out our expat mortgages page for more general information on mortgages. 
Become a homeowner in Amsterdam
Most expats finance a new property with a mortgage. You can get a mortgage arranged by your bank or through an independent advisor. We believe that expats are better off with an independent advisor. As an independent advisor, it is our job to look after your interests and get you the best deal on the market. We have access to over 35 mortgage providers In The Netherlands. Besides comparing interest rates, we also look at their terms & conditions and acceptance policies. We are experienced in advising expats and that is why we have a success rate of over 99% with expat clients. The combination of having access to many lenders and our expertise in dealing with expats is what sets us apart.
Applying for a mortgage on a property in Amsterdam has some specifics compared to the rest of the Netherlands:
Owner's Association:
Most properties in Amsterdam are apartments and by law they are obliged to be part of an Owner's Association (in Dutch abbreviated VVE). Different mortgage providers have different acceptance policies on Owner's Association specifics. Take as an example the multiple year maintenance plan. We know which mortgage providers have an issue with it if this does not exist. Or how to prove towards the mortgage provider if there is sufficient contribution by all the owners of the building. If this also isn't an option, we would submit the mortgage application to a provider with wider acceptance policies on the Owner's Association.
Leasehold:
Amsterdam has a high amount of properties with leasehold. Leasehold means that you can buy the apartment itself but the land under the building is on lease. Mostly you will be leasing it from the municipality of Amsterdam, but private lease also still occurs. Leasehold can have an impact on your mortgage application. Some mortgage providers have more strict ways of reviewing the type, the amount and remaining duration of the leasehold. Again here an independent mortgage advisors can make the difference. The annual leasehold amount also impacts how much mortgage you are able to get. If there is a leasehold of 2,500 euro annually, this means you can borrow over 50,000 euro less than if it was on a property without leasehold.
Preliminary Purchase Agreement:
In Amsterdam the preliminary purchase agreement is drafted by a notary opposed to the seller's agent who usually takes care of this in the rest of The Netherlands. Notaries generally take a bit more time to take care of this. You can use this extra time to get your technical inspection or valuation report taken care of before signing the agreement. This could be beneficial for you as a safety because you can review the outcome and take course if you don't like the results. Independent Expat Finance offers all clients full service packages that include requesting notary quotes, valuations and technical inspections. Having the valuation early in the process also allows your advisor to complete your mortgage application file on the day you sign the purchase agreement. We work with a few mortgage providers that prioritize applications sent by us and guarantee to review them with 1 work day. So often we can get your mortgage approved before the 3 day cool off period expires. Useful for when you plan to buy without a financial clause?
Buy-To-Let Mortgage:
We often advise expats that already own a home in Amsterdam. They want to move to a new home, but are interested to find out if they can keep their current property as a buy-to-let. There are specific buy-to-let mortgages that allow you to rent out your property. To apply for this type of mortgage a condition is often that you can only finance up to about 80% of the rented state value. Our mortgage advisors are experienced in assessing whether this is possible and mediating in these mortgage applications.
What can you expect from our Amsterdam mortgage team?
Our independent mortgage advisors assess your situation and wishes in order to match this to the best mortgage provider and product. We are experienced in arranging mortgages whether they are straight forward or highly complex. Our WFT certified advisors have different specialties such as buy-to-let mortgages, newly built homes or mortgages for entrepreneurs. We also have a large network of notaries, real estate agents and appraisers that we often work with in Amsterdam. Each of our advisors speaks fluent English and you can expect a personal and responsive approach. A first step is always an intake meeting, with no further obligations for yourself but to get a first impression of us and hear what we can do for you. We look forward to meeting you in an intake session.
Please fill out the form below to schedule an intake session or for any further questions. You can expect us to be in touch within 24 hours.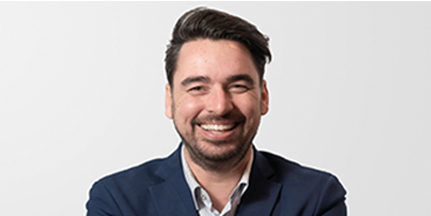 Why Expats choose us?
Your own dedicated advisor

Specialized in dealing with expats

Guidance during the process

Wide range of lenders

Clear info on our pricing