Essential Mortgage Tips for Second-Time Buyers in the Netherlands
Are you a seasoned expat looking to upgrade or invest in a new property in the Netherlands? As a second-time buyer, you may face different considerations and challenges compared to first-time buyers. Understanding the key mortgage-related aspects specific to the Netherlands will help you make informed decisions and optimize your home buying experience.
At Independent Expat Finance, we specialize in providing tailored mortgage advice to expats like you. Let us guide you through the essential mortgage-related items for second-time buyers in the Netherlands, ensuring a smooth transition to your new home.
1. Assessing Your Current Mortgage:
Evaluate your existing mortgage terms, interest rate, and remaining mortgage amount. Determine if refinancing or transferring your current mortgage to a new property is beneficial. Consult with your mortgage advisor to explore your options and ensure a seamless transition while minimizing costs and maximizing savings.
2. Equity in your current property:
If you have built up equity in your current property you can use it for the purchase you are planning. Firstly, get a desktop valuation or independent appraisal (NWWI market value report) so that you know the value of your property. Read more about which option best suits your situation by following this link. The equity you have in your property is the current value minus your remaining mortgage amount. In case you are planning to buy a new property before you sell your current one, you can get access to the equity in your current property through a bridging loan.
3. Selling Your Current Property:
Determine the optimal timing and strategy for selling your current property. Consider market conditions, seasonality, and your financial goals. Collaborate with a real estate agent experienced in working with expats to ensure a smooth selling process and maximize the sale price of your property.
4. Financing Options:
Explore different financing options based on your financial circumstances and goals. These may include taking your mortgage along to your next property, NHG or a bridging loan. Our mortgage advisors can assess your financial profile and recommend the most suitable financing solution for your second home purchase.
5. Affordability and Budgeting:
Assess your updated financial situation to determine your affordability for a new mortgage. Take into account changes in income, expenses and any additional financial commitments. Set a realistic budget for your new property, considering your desired lifestyle, long-term financial goals, and mortgage repayment capacity.
6. Mortgage Duration, Interest Fixed Terms and Interest Rates:
Reconsider the mortgage duration and interest rate options that align with your current financial objectives. Consult with your mortgage advisor to compare the advantages and disadvantages of various mortgage durations, interest fixed terms and interest rates. You may choose to shorten the mortgage duration to pay off your loan sooner and or in regard to the tax rebate eligibility you are entitled to on your interest payments. Choose from an annuity, linear or interest only payment scheme and determine whether you want to fix your interest for the short- (0 to 3 years), medium- (3 to 10 years) or long term (10 to 30 years).
7. Additional Costs and Tax Implications:
Familiarize yourself with the additional costs associated with buying a new property, such as transfer taxes, notary fees, valuation costs mortgage advice and real estate agent fees. Also realise that if you have two properties at the same time and or a bridging loan, your mortgage expenses will be significantly higher whilst this is the case. It is also important to understand the potential implications on your Box 1 tax rebate of buying a new property, deciding whether or not to use the equity of your previous home to lower your new mortgage and including purchase costs in your new mortgage.
As a second-time buyer in the Netherlands, understanding the nuances of the mortgage process is vital for a successful and informed purchase. Take the time to assess your financial situation, consider your options, and evaluate whether upgrading or investing aligns better with your goals. Engaging our mortgage advisors will provide expert guidance and support throughout the process, ensuring you make well-informed decisions for your next chapter.
At Independent Expat Finance, we specialize in assisting second-time buyers in the Netherlands. Our experienced mortgage advisors are here to provide personalized guidance, evaluate your options, and help you secure the best mortgage solution for your needs. Contact us today to schedule a consultation and embark on your next exciting property journey.
What can Independent Expat Finance do for you?
Our independent mortgage advisors assess your situation and wishes in order to match this to the best mortgage provider and product. Our mortgage advisors are WFT certified and have different specialties such as buy-to-let mortgages, newly built homes or mortgages for entrepreneurs. We have a large network of notaries, real estate agents and appraisers to share with you. All our advisors speak English fluently and you can expect a personal and responsive approach. A first step is always an intake session with no obligations, an opportunity to get acquainted and hear what we can offer you. We look forward to meeting you.
Independent Expat Finance
As a second-time buyer in the Netherlands, understanding the essential mortgage-related items is crucial for a successful property upgrade or investment. At Independent Expat Finance, we specialize in providing personalized mortgage advice to expats. Our experienced advisors will guide you through the process, ensuring a seamless transition and helping you secure the ideal mortgage solution for your unique situation. Take the next step towards your new property by contacting us today.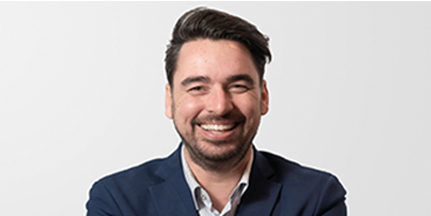 Why Expats choose us?
Your own dedicated advisor

Specialized in dealing with expats

Guidance during the process

Wide range of lenders

Clear info on our pricing