Essential mortgage tips for First-Time Buyers in The Netherlands
Are you an expat dreaming of owning a home in the beautiful Netherlands? As a first-time buyer, navigating the Dutch mortgage market can be a daunting task. Understanding the key mortgage-related aspects specific to the Netherlands is crucial for a smooth home buying experience.
At Independent Expat Finance, we specialize in providing tailored mortgage advice to expats like you. We'll walk you through the essential mortgage-related items you need to know as a first-time buyer in the Netherlands, helping you make informed decisions and secure the home of your dreams.
1. Mortgage Eligibility and Affordability:
Determining your mortgage eligibility is the first step. Lenders typically consider factors such as your type of residence permit or right to live in The Netherlands, employment situation, your credit history and down payment.
Affordability plays a crucial role in the Dutch mortgage market. Lenders use a loan-to-income ratio to assess your ability to repay the mortgage. Understanding this ratio will help you determine your budget and the maximum mortgage amount you can borrow. Factors that impact your maximum borrowing capacity are your income, what type of income components, preferred mortgage set up, tax rebate, interest rates, energy label and outstanding debts or loans.
2. Additional Costs:
Aside from the property's purchase price, there are additional costs to consider, such as property transfer tax, notary fees, valuation costs, real estate agent fees and mortgage advisor fees. Ensure you have a clear understanding of these additional costs and factor them into your budget to avoid any surprises. First-Time Buyers under 35 that are buying a property below a threshold of EUR 440.000,- can qualify for a starter exemption and avoid paying any property transfer tax. Sometimes our clients also want to include renovations in a mortgage. This is often possible but in many cases the mortgage provider will require that's the buyers are contributing about one third themselves.
3. Selecting your Interest Fixed Terms:
Mortgage interest rates in the Netherlands can be fixed (between 1 and 30 years) or variable (1 month). Fixed rates provide stability, while variable rates may offer lower initial rates but can fluctuate over time. It is important to consider your financial goals, risk tolerance and market conditions to decide which interest fixed term suits you best. It is also possible to select a combination of different interest fixed terms in a mortgage.
4. Mortgage term:
The mortgage term refers to the duration of your mortgage contract. In the Netherlands, it's common to have a mortgage term of 30 years. The main reason for this is that you are also entitled to a tax rebate on your mortgage interest payments for a period of 30 years. In some cases clients choose to have a shorter mortgage term, such as 20 years, to reduce the total payments over the course of the mortgage. Making such an adjustment will however impact a clients maximum borrowing capacity, so often it is also not an option.
Choosing the right mortgage term is essential as it affects your monthly payments, interest costs, and long-term financial planning.
5. Mortgage Types:
The Netherlands currently offers three mortgage types: an annuity mortgages, a linear mortgage and or an interest-only mortgage. Each mortgage type has its advantages and considerations. Consulting with one of our mortgage advisors will help you identify the most suitable mortgage type based on your financial circumstances and preferences.
6. Mortgage Interest Tax Rebate:
The Netherlands provides a mortgage interest tax rebate, allowing homeowners to deduct mortgage interest from their taxable income in Box 1. To be eligible for this it is important you are paying off your mortgage on an annuity or linear repayments scheme in a maximum of 30 years. Familiarize yourself with the eligibility criteria, limitations and potential changes to the deduction, as it can impact your overall tax planning.
7. Nationale Hypotheek Garantie "NHG" (National Mortgage Guarantee Insurance)
NHG is an optional insurance that offers home-owners protection against default and foreclosure. With NHG there is less risk for the mortgage provider, so mortgage providers will offer better interest rates comparted to a regular mortgage in The Netherlands of which rates are based on the loan-to-value ratio. A side effect of the better interest rates is that it often slightly pushes up a buyers borrowing capacity. The downside is that you have to pay a one off commission for NHG, which is currently 0.6% of the mortgage amount. This NHG commission is however tax deductible.
What can Independent Expat Finance do for you?
Our independent mortgage advisors assess your situation and wishes in order to match this to the best mortgage provider and product. Our mortgage advisors are WFT certified and have different specialties such as buy-to-let mortgages, newly built homes or mortgages for entrepreneurs. We have a large network of notaries, real estate agents and appraisers to share with you. All our advisors speak English fluently and you can expect a personal and responsive approach. A first step is always an intake session with no obligations, an opportunity to get acquainted and hear what we can offer you. We look forward to meeting you.
Independent Expat Finance
As a first-time buyer in the Netherlands, understanding the essential mortgage-related items is vital for a successful home buying journey. At Independent Expat Finance, we specialize in providing personalized mortgage advice to expats. Our experienced English speaking advisors will guide you through the whole process, helping you make informed decisions and secure the mortgage that fits your needs. Take the first step towards your dream home by contacting us today.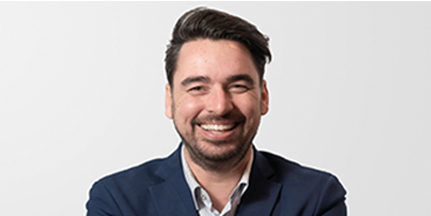 Why Expats choose us?
Your own dedicated advisor

Specialized in dealing with expats

Guidance during the process

Wide range of lenders

Clear info on our pricing