Dutch mortgage interest rate expectations for 2023
Over the last year mortgage interest rates have tripled in The Netherlands. Higher rates impact how much you can borrow but also how much you are willing to spend on a house. Together with a high inflation this has caused potential buyers to be more cautious. Looking forward, what can we expect the coming year?
Inflation will remain high in 2023
Mortgage interest rates are correlated with how inflation develops. Everybody is noticing this in their pocket right now especially when you go to the grocery store or see your energy bill. We expect inflation to stay high this year, but it does look like the worst is now behind us. The economy will likely now grow this year. What consequences does this have for mortgage interest rates?
More ECB interest hikes expected
The European Central Bank is trying to lower the inflation in the whole eurozone to around 2%. This is their foremost goal and therefore they will likely be increasing interest rates for a few more times this year. This will slow the economy down and push prices down. However, this also causes it to become more expensive for mortgage providers to borrow money to lend out to home buyers. Already the expectation of this happening caused mortgage rates to increase sharply last year.
Which way are the rates heading in 2023
Mortgage advisors always keep an eye on the government bonds for 10 years fixed. This rate is a good indicator for mortgages with a longer interest fixed term. In the last year this rate increased from approximately negative 0.5% to just over 2%. And if we look at developments in the past 3 or 4 weeks we see that now we have passed the 3% mark. FYI In case you are just in the process of buying a property, get your documents and wishes sorted quickly so your advisor can submit your application asap before further increases. Besides this you also need to realise mortgage providers are here to make money so they need to put some margin on top of it. High inflation and a more volatile economy in The Netherlands could lead to a higher risk margin in mortgage rates. But on the other hand the market is becoming very competitive with many new mortgage providers.
EU inflation figures at the beginning of March show that most countries inflation has slightly increased compared to the previous month. And they are on average still far above the desired 2%. This will increase the likelihood of further interest rate hikes in the next months. Investors see this as a sign that the inflation is not yet under control and therefore you can expect the mortgage rates to remain high or increase further in the coming months.
What can you do
Its not all bad. Because of the higher interest rates we see that home buyers are able to buy a house easier than in the last few years. Overbidding endless amounts is not the standard anymore, nowadays you can often close the deal around the asking price. However, for lower market segments especially in popular cities like Amsterdam the market is still competitive.
The limit for NHG mortgages also increased to 405.000,- euro and if you are under 35 the starter exemption on transfer tax applies to home purchases up to 440.000,-. Both the lower NHG rate compared to a normal mortgage rate and the lower one-off transfer tax still present interesting opportunities. And if you have some money stocked on your savings account, now is a good time to bring that in as capital when you buy a home.
Also for home-owners it is not all bad as you can often take your mortgage with low interest rates with you when you buy a new property. But if you buy a property exceeding your mortgage amount you will need some additional mortgage and that part will have the current market rates.
Get in touch
Give us a call if you are interested to discuss further with one of our mortgage advisors. 
We can advise you in
following financial products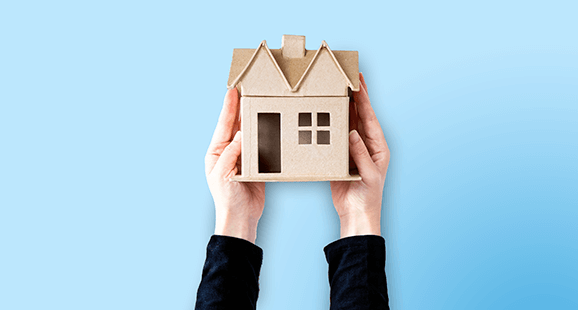 Mortages
On a mission to buy a house in the Netherlands? Let us help you get
the keys to your new home!

Insurances
Reduce financial risks and get the support that you need. Getting the right insurance now may save you a lot of money in the future.