Prince's Day mortgage update: 0% transfer tax for "starters"
Every third Tuesday of September it is Prince's Day in The Netherlands. This marks the start of a new parliamentary year in which the government announces their plans for the coming year.
One of this year's plans is to help starters (between 18 and 35) on the housing market. As of the 1st of January 2021, they will be exempted from paying transfer tax when buying a home. Normally the transfer tax is 2%, so on a new home of € 300.000 you can save € 6.000. To be exempted you have to meet the following requirements:
Age between 18 and 35 (sorry 35 years olds and elders, you are excluded from this party)

Have not previously used the transfer tax exemption

Need to sign a declaration that you intend to live in the home
Some possible scenarios you might be wondering about:
"We are under 35 and just signed the contract for buying our first home. We planned to go the notary in December. Can we push the date back to January?"
If you push the date back you will save the 2% transfer tax. You will however need to firstly convince the sellers (maybe offer some form of compensation). Also, if you have already signed a mortgage offer you need to check if it is still valid in January. If not, you might need to cancel it or pay an extra fee to extend it.
"My partner is 37 and I am 32. We want to buy our first home. Are we exempt from the transfer tax?"
The regulation states that each individual will be reviewed separately. Your partner does not meet the criteria and will therefore have to pay 2% transfer tax over their share of the purchase (so 2% over in general half the purchase price). You do meet the requirements and therefore don't have to pay any transfer tax over the other half. Between the two of you, you will pay half the transfer tax.
"We are both 28 and bought a house a few years back. We plan to buy a new home next year. Do we need to pay transfer tax?"
In contrast to what many people think, the regulation is aimed at young people rather than first time buyers. If you have not previously been exempt from this new regulation you also meet the requirements. So as long as you buy the new home before turning 35 you will be exempt from transfer tax.
Take advantage now
Due to the exemption young people that did not yet have enough savings to buy can now do so quicker. Other young people that did have enough savings will also have more flexibility to bid higher on properties. We expect this will push housing prices up further, especially in the lower and middle segment up to € 500.000. Therefore you have to wonder if it will have the desired effect in the long run or if it is just for those lucky few that can take advantage of it right now.
We would be happy to share more information on updates regarding the transfer tax or how it impacts your situation. More information about expat mortgages or expat insurances? Read more here. 
Update November 2020 – as of the 1st of April 2021 there will be a maximum purchase value for properties up to € 400.000 that will fall under this new exemption. This means that after this date if you buy a property over € 400.000 you will need to pay 2% transfer tax.
We can advise you in
following financial products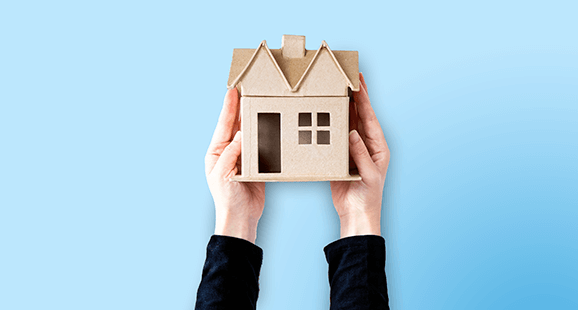 Mortages
On a mission to buy a house in the Netherlands? Let us help you get
the keys to your new home!

Insurances
Reduce financial risks and get the support that you need. Getting the right insurance now may save you a lot of money in the future.