Expats: Protect yourself from the costs of conflict and liability in the Netherlands
To live in a society means you have to coexist with different people who have their own opinions and perspectives on life. All those differing opinions and views can cause conflicts. Of course, you don't mean to get into disagreements or to do anyone harm, but these things can happen to anyone. And when it does, you could be hit with huge legal bills or claims.
Luckily, legal conflicts and liability for damages or harm caused to others can be covered by legal insurance and liability insurance. In this blog, we explain the advantages of taking out those specific insurances
Hiring a lawyer can be very expensive. With legal insurance, you can make sure that you're always represented when problems arise. The disputes that people most often get into are traffic related cases, consumer disputes, and conflicts with employers. But those aren't the only cases covered by legal insurance. You can get legal assistance in many different situations such as:
when you get into a conflict at work, for example, to dispute your dismissal
when you buy a house, and it turns out it has hidden defects
when a contractor doesn't perform as expected
when your holiday reservations aren't executed as agreed upon
when you get into a conflict with your neighbors over the borders of your property
when you get into a car accident
The premium you're paying for legal insurance is around €150 a year, depending on your exact coverage and the insurance company. Most lawyers charge between €225 and €300 an hour, according to the website advocaatkostenvergelijken.nl. As you can see the yearly premium for legal insurance is cheaper than a single hour of legal counsel. So, taking out legal insurance can really save you a lot of money in case you get into a legal conflict, especially since solving most conflicts takes more than one hour.
Most insurers have a waiting period to prevent that people quickly take out legal insurance the moment they get into a legal conflict. The waiting period is usually six weeks to three months and specifically prevents you from using your insurance for disputes you already had, or disputes that you knew were coming. However, when you get into a totally unexpected conflict such as a traffic accident, you'll still be covered by your legal insurance.
Added benefits of taking out legal insurance
To be fair, you're probably not getting into legal conflicts left and right. Nevertheless, there are a few added benefits of taking out legal insurance for those few times you do get into a conflict. These are:
It gives you immediate and easy access to legal advice and assistance of specialists
Even if you don't get into a conflict for many years and keep your legal insurance all that time, you're still saving money on legal costs because lawyers are expensive
Your insurer can save you a lot of work when a conflict takes you to court
When you harm someone or cause damage to someone's property, you're probably not covered by legal insurance. In those cases you usually need liability insurance.
Offcourse you will never harm or cause damage to anyone else on purpose. But you could do just that by accident. Even if your actions don't cause any accidents, you might still be liable for damages to someone else's property. For example, when you install a new faucet in your bathroom and it causes a leak that seeps through to your neighbors home. You're liable for the water damage that your neighbor suffers from that leak. And as you probably know, water damage can be costly. The same goes for something that's entirely out of your control such as a broken water pipe that causes damage in your neighbors home.
Liability insurance covers these types of risks. Even though the liability insurance isn't mandatory in the Netherlands, the consumers union strongly recommends everyone to take out liability insurance. They advise you to:
Make sure your own risk is €0
Thoroughly check what's covered by each liability insurance before you take one out
Cover yourself for €1,25 million or more
Consider including a sports clause if you play a sport that can cause harm to others
Most liability insurances cover every family member living with you as well as visitors staying in your home and employees working in your home. If your pet causes damage to someone, your liability insurance covers it as well. Lastly, when you borrow someone else's things and accidentally break it, liability insurance also includes the costs of repairing or replacing it.
Taking out the most suitable legal and liability insurance
There are a lot of different options and possibilities within the legal and liability insurances. Some insurers work with modules where you can only take coverage for modules that apply to your specific situation. Being as precise as possible in what to cover and what not to cover can make sure that you're not over-insured and will save you a lot of money.
At Independent Expat Finance we help you to find the best insurance for you. We aren't related to any insurer but work solely for you to get you what you need. If you're interested in taking out legal or liability insurance, contact us at +31 (0)23-3030110 or info@inexpatfin.nl for a free and non-binding appointment.
We can advise you in
following financial products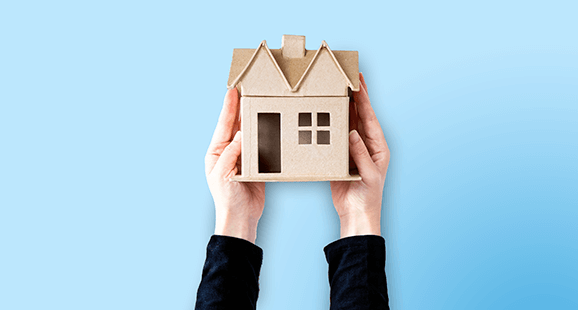 Mortages
On a mission to buy a house in the Netherlands? Let us help you get
the keys to your new home!

Insurances
Reduce financial risks and get the support that you need. Getting the right insurance now may save you a lot of money in the future.