Transfer tax starter exemption in 2024
In the Netherlands you can benefit from a transfer tax starter exemption if you are buying a property to live in yourself, are under 35 and have not used the exemption in a previous purchase. As of 2024, you won't have to pay any transfer tax on a purchase price of up to € 510.000,- whereas in 2023 this threshold was € 440.000,-. It can save you the 2% transfer tax that would otherwise apply, your advantage could be up to € 10.200,- which is serious money.
Buying in 2023 and receiving the keys in 2024
It is crucial to pay close attention to the transfer date of your new home in 2024. Negotiations with the sellers will likely be necessary to ensure this. For a home with a purchase price of € 500.000,- this means you will need to put down € 10.000,- less which can make a significant difference. You can consult with the mortgage advisors of Independent Expat Finance before making an offer. We can assist you in timing the delivery correctly and making the most of the exemption.
Do you qualify for the starter's exemption?
This tax benefit comes with conditions. Are you younger than 35 years old on the delivery date of the property in 2024? Is the purchase price lower than € 510.000,- ? Is this the first time you are using the exemption? In that case you qualify for the exemption! If you are still turning 35 in 2023 it is important to ensure the delivery occurs before your birthday. The exemption will then only apply for a purchase price up to € 440.000,-. If you are buying a property together and one of you is younger than 35 and meets the other requirements, then in this case, one person pays 2% tax over 50% of the purchase amount and the other 0% tax over the other half.
Also note the purchase price is what determines if you qualify for the exemption, if you are buying a property for over € 510.000,- but plan on bringing in some capital, this means you do not qualify for the exemption. The exemption also does not apply for properties you are buying as an buy-to-let, in those cases the transfer tax is 10,4% in the Netherlands.
Book a free mortgage intake meeting
Our team of mortgage advisors is ready to assist you in finding the right mortgage. Contact us today for a no-obligation consult and discover the many options available to you.
We can advise you in
following financial products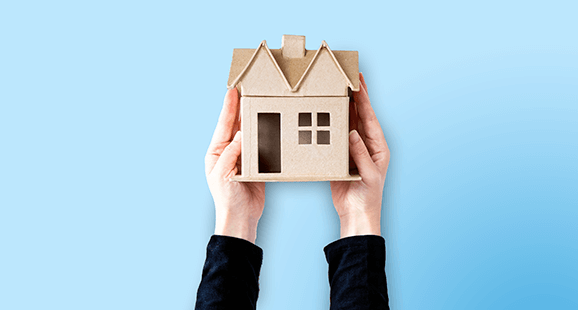 Mortages
On a mission to buy a house in the Netherlands? Let us help you get
the keys to your new home!

Insurances
Reduce financial risks and get the support that you need. Getting the right insurance now may save you a lot of money in the future.