Buying a new-build property 
The housing market in The Netherlands is very competitive. Every property that comes on the market is sold in no time with many bidders competing pushing prices up. In this article we will summarize some of the main points to consider if you might be interested in buying a new-build property. 
Advantages of a new-build property 
Bidding on a new-build home is unusual. The price for which the house is for sale is the purchase price. So you don't have to worry about overbidding! You can also buy a new-build home V.O.N. (vrij op naam) which means no additional costs payable by the vendor. You therefore do not pay any transfer tax which is mostly 2%.
Buying a new-build property also allows you to customize the lay-out. If you buy a property from the start within a project, you still have the opportunity to make your wishes known. Whether it is two or three bedroom which you prefer, a living room extension or creating extra storage in the attic. On top of that the house can be furnished completely to your own style: kitchen, bathrooms, floors, doors etc. 
A new-build property must meet high standards. New properties often have a better energy label than A. You save a lot on your energy bill here. You will also receive a discount on your mortgage interest at a number of banks when you purchase an energy-efficient property. When buying a new-build home, you have little or no maintenance and warranty in the first few years.
Disadvantages of a new-build property 
New projects often work with a lottery. If you meet the conditions, you can indicate your desired construction number, sometimes several preferences. You will have to be patient and see if you are one of the lucky ones and whether you will also be offered the desired property.
You also often have to wait for some time before you can move into your home. On average, it takes a year, but there are certainly projects that take two years.
You must take into account your current monthly payments for your current home and the new mortgage payments during the construction period. As soon as the mortgage has been approved and construction has started, you can go to the notary. At the notary you sign the deed of transfer for the land and your mortgage is registered in the land register. You then officially have a mortgage in your name, the mortgage amount becomes available and you pay mortgage interest and repayment every month. You typically only pay the interest on the amount withdrawn from the mortgage. In the beginning this will only be the sum of the land costs. You pay for the construction in installments. You will receive an invoice every time a part of the property has been completed. On average, the construction cost is split into 10 installments. So, you pay your mortgage every month even though you have not yet moved in. You may be able to co-finance the mortgage costs in your mortgage during the construction period.
Lastly, the delivery date may be postponed due to delays. Construction companies are currently short of materials and workers. So always take into account delays!
Our new-build mortgage specialists are happy to help you
One of our new-build mortgage specialists would be happy to tell you everything that is important if you are interested in new-build projects in The Netherlands.
We can advise you in
following financial products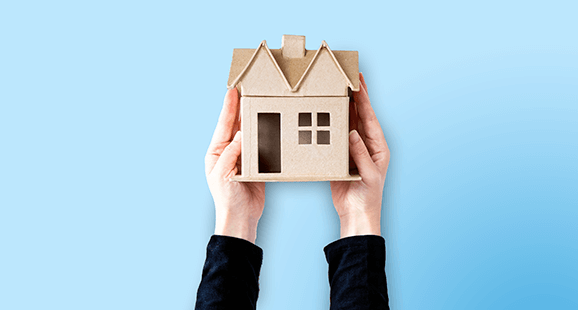 Mortages
On a mission to buy a house in the Netherlands? Let us help you get
the keys to your new home!

Insurances
Reduce financial risks and get the support that you need. Getting the right insurance now may save you a lot of money in the future.