How does the energy label impact the price of a Dutch property?
According to the NVM (a Dutch real estate agent association), housing prices for energy efficient homes outpaced those with a lower energy efficiency. These properties are also on the market for a shorter period of time and buyers are more keen to overbid on them.
The NVM analysed the energy labels of over 10,000 properties that have recently been sold to come to these conclusions. According to the association the findings are directly related to the energy crisis as a result of the war in Ukraine. Potential energy costs play a more important role when selecting a property and deciding how much to bid on it. The sales volume of "green houses" did not contract as much as other properties.
Energy labels in the Netherlands
All homes in The Netherlands have an energy label. This label gives you an indication how energy efficient a property is compared to a similar property. The labels range from A to G, where A to C is generally considered energy efficient and D to G not so.
The impact of the energy label on the price of a Dutch property
The biggest difference occurred in properties that have the least energy efficiency label G vs label C. A property with label C on average sells for 12% more than one with label G. On an average property this is a difference of € 50.000,-. Just last year the difference between the prices on these properties was 8%. A jump from label E to label B also shows an increase in difference of 10% this quarter. The difference between label A and C remains rather flat at 5,5%.
Agents have been aware for a longer time that energy inefficient homes are in less demand despite the already lower asking price. This because it is difficult to find a contractor and building materials have also increased in price. So it is not just energy costs but also building material prices that impact energy inefficient homes the most.
A practical example
The association gives a practical example in their analysis. A 1930's property in Amersfoort with energy label E. In the same street there is an identical property with label A, renovated with floor, wall and roof insulation, solar panels and a hybrid water pump. This adds €75.000,- in value, which is a 14.3% more value than the E label property.
The difference in value is the largest in regions with less demand for properties. On the Dutch market this is the case for the city of Enschede, far out east in The Netherlands. Here changing your energy label from G to C will give you +15% in extra value. In contrast, in Utrecht the same jump will only give you +10% extra value.
Final thoughts
Our team has a tip for property seekers. When you receive property documents from a selling agent always check the owner's questionnaire. Here you can find information on the monthly energy bill of a property. But rather than just looking at this figure also check how much energy was consumed last year by the household. Multiply this by the current energy prices and you will have an accurate picture of what you can expect rather than what the seller is paying right now.
Book a free mortgage intake meeting
Our team of mortgage advisors is ready to assist you in finding the right mortgage. Contact us today for a no-obligation consult and discover the many options available to you.
We can advise you in
following financial products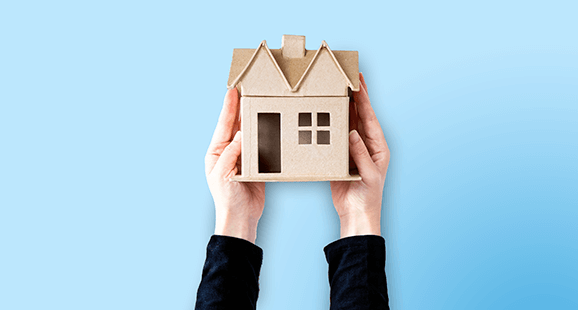 Mortages
On a mission to buy a house in the Netherlands? Let us help you get
the keys to your new home!

Insurances
Reduce financial risks and get the support that you need. Getting the right insurance now may save you a lot of money in the future.