Opportunities for homeowners in an overheated market?
Housing prices have steadily been increasing over the last few years in The Netherlands. What started with the bigger cities has now shifted towards the whole metro area "Randstad" and even more remote towns. Interest rates have been dropping and it looks like there is not much room to go any lower. How can this market situation benefit expat homeowners in The Netherlands? We can help you lower your monthly expenses by checking if your mortgage risk category is up to date and or by doing an analysis on the financial implications of moving to a new home.
Updating your mortgage risk category
If you originally financed more than 70% of your property value in a regular mortgage (for NHG mortgages this is not possible), then there is a big chance  you are still paying a surcharge for the risk category of your loan-to-value. Banks often (for example ABN AMRO and ING) do not update this automatically whilst you are paying your mortgage back. On top of that, with current prices increasing year after year you can expect your property has also significantly increased in value.
It can pay off to conduct a new valuation on your property or see what your yearly WOZ value is. If either of these states have a higher value then the market value at the time of buying, you should inform your mortgage provider. This will lower your loan-to-value and potentially update your risk category which can save you quite some money per month. 
Moving to a new house
Another way to lower your monthly expenses is to move to a new house. When you move you can cancel your current mortgage without a penalty. A new house in a slightly higher price range will in many cases lead to lower monthly expenses as interest rates are now lower than ever. You can also take your surplus value with you in a bridging loan if you have not sold your property yet. For example:
You own a home worth € 500.000. Your initial mortgage was set up in 2016 for € 300.000 with an interest of 3%. Right now your outstanding debt is € 250.000 and your monthly gross payment is € 1.265. If you would now buy a new home worth € 600.000 you could bridge € 250.000 from your current home and only require a mortgage of € 350.000. Due to the low loan-to-value you could get an interest of around 1,2% which would give you gross monthly expenses of € 1.158. So your gross payment per month would drop € 107 and you get a housing upgrade.
How can we help you? 
Let us know if you want a referral for an appraiser or to book a free session to discuss your mortgage options if you are considering moving house.
We can advise you in
following financial products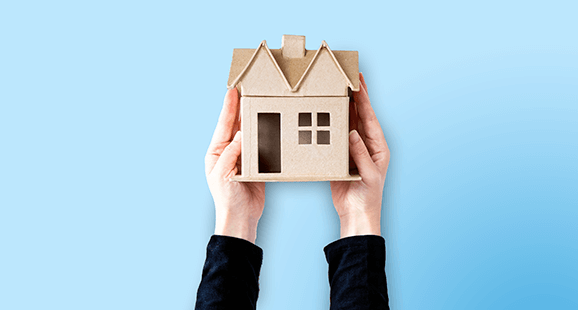 Mortages
On a mission to buy a house in the Netherlands? Let us help you get
the keys to your new home!

Insurances
Reduce financial risks and get the support that you need. Getting the right insurance now may save you a lot of money in the future.