Refinance your mortgage – explained for expats in The Netherlands
Mortgage interest rates in The Netherlands are currently very low. In fact they are lower than they have ever been and it is expected that they could be increasing again according to forecasts of banks such as ABN AMRO and ING. This means there could be an interesting opportunity for home owners to refinance your mortgage and get long term security and lower monthly payments. In this blog we will explain how refinancing works and what the pros and cons are.
Why is now a good time to refinance your mortgage?
If you have already had a mortgage for a few years your interest is likely locked at a higher interest rate than current rates. If you would refinance your mortgage it means your monthly mortgage costs would decrease. By choosing to fix your interest for a longer period of time such as 10, 20 or even 30 years, you can get long term security on your monthly payments and lower expenses. 
When is refinancing an interesting opportunity?
With low interest rates and the expectation of higher rates in sight it is possible to get lower monthly expenses and security for a longer period of time. But also if you are getting close to the end date of your current interest fixed term but don't want to run the risk of rates increasing in the meantime, now is a good time to check what the options are with refinancing. We also have many clients that want to renovate their home and choose to combine refinancing their mortgage with a mortgage increase to pay for these renovations. Often in this way you could end up with lower monthly expenses, your renovations paid for by your mortgage provider and more security. 
When is refinancing a bad idea?
The goal is to get more security and or lower monthly expenses. If the penalty to cancel your current mortgage and other costs is large compared to the benefit of the lower interest rate you could get it might not make sense. We can calculate for you how quick you can earn the penalty back. As an expat you might also have expectations to be moving abroad again in the near future. In that case refinancing does not make sense as you would be paying for security you are not planning on using.
What costs will you need to pay when you refinance your mortgage?
The first expense you will come across is a penalty to cancel your current mortgage. How much the penalty will be depends on the outstanding mortgage amount, how long your mortgage interest rate is still fixed and the difference between actual interest rates and the one you are paying. You can always ask your mortgage provider what the penalty would be and if we helped you with your last mortgage we can even check for you. If you want long term security, in most cases you are better of refinancing. 
Next to the penalty you will also have to pay your mortgage advisor and in most cases you need a new valuation and go to the notary. All together the expenses can add up but you should know that these expenses are tax deductible and in many cases if your income allows it can also be included in a refinance and mortgage increase combination. We even work with a mortgage provider that will allow you to also refinance your personal loans into your mortgage over a 30 year period and against a much better interest rate. 
How can we help you?
We understand if this all can sound puzzling. That's why we are here to help you figure it out by giving you insight in your options and our professional advice. Just know that our goal is always to get you lower monthly expenses and more security and we are here to share our expertise.
We can advise you in
following financial products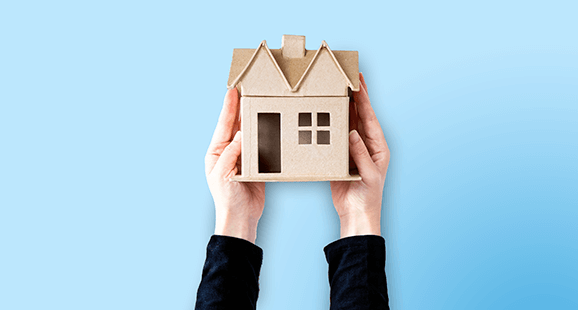 Mortages
On a mission to buy a house in the Netherlands? Let us help you get
the keys to your new home!

Insurances
Reduce financial risks and get the support that you need. Getting the right insurance now may save you a lot of money in the future.