What costs do I need to be aware of when buying a house?
The costs are probably the least favorite part of buying a house. But being prepared can save you a headache later on. When you buy a house in the Netherlands, you can get a mortgage for up to 100% of the property value. Your mortgage comes a long way but up to an estimated 6% of costs will need to be paid out of your pocket. Need some more explanation?
We made a list of 8 items that you can expect when buying a house in the Netherlands. In our example, the costs are for a house valued at € 300.000.
1. Mortgage advice and mediation – € 2.395
This is us (our fee for first-time buyers). We work with fixed fees for different types of clients and offer a competitive rate in the expat clients market. All our fees are listed on our website so that you have a chance to view them upfront and compare them to other mortgage advisors.
2. Market value report – € 500
To obtain a mortgage the bank will always want the property value to be determined. A certified real-estate agent can conduct a valuation and submit a report on your behalf. The value in the report is not necessarily the same as what you agreed to pay for the house. If it is not the case, you probably need some extra savings. A market value report will generally cost between € 400 and € 600.
3. Notary costs – € 1.500
At the notary two different deeds will need to be drafted, one for the transfer of the ownership and one for the mortgage with the bank. Notary tariffs can differ hugely and therefore always advisable to collect a couple of different quotes. Besides the deeds you will also need to pay for the registration of the documents.
4. Bank guarantee – € 300
When you buy a house you will generally need to make a deposit of 10% of the purchase price. Often clients do not have this and therefore ask a bank to guarantee this amount instead. Most banks charge a fee of 1% over the amount they are a guarantee for.
5. NHG commission – € 2.100
NHG translates to National Mortgage Guarantee. This is an insurance that in case you are not able to pay your mortgage a government-supported foundation will help out. As of 2020 you can apply for NHG if you bought a property up to € 310.000. The commission you pay is a one-off 0,7% of the mortgage amount. means less risk for the bank and you will be awarded a better interest rate. For homes over € 310.000 there is no NHG.
6. Real-Estate agent – € 3.000
Having a real-estate agent by your side is definitely recommendable. Particularly if you're an expat as you often don't speak the language nor have the experience of buying a house in the Netherlands. The costs for a real estate agent can vary quite a bit between them and also depending on how many services you require. On average the fee is 1%. You are however not obliged to use a real estate agent. If you think this amount is too steep and are capable to hunt for places on your own, we also offer a purchase guidance service at a reduced rate.
7. Technical inspection – € 350
Buying an older house or want some extra security regarding the state of the house? You can request a specialist to conduct a technical inspection. He or she will amongst others check for mold, cracks, rust, woodworm, asbestos, and safety issues.
8. Transfer tax – € 6.000
When buying a home you pay transfer tax to the government. The transfer tax is currently at 2%. You do not pay transfer tax when buying a newly built home.
Most of these costs are due when you go to the notary to sign the deeds and collect your keys. On the plus side, all costs related to the mortgage are tax-deductible (mortgage advice, the market value report, mortgage deed, and NHG commission). You just need to find someone to help you with that tax application!
We are happy to provide you with more
information or advice about mortgages
If you have any questions about expat mortgages in the Netherlands, types of mortages, the costs of buying a house in the Netherlands or need advice on what mortgage fits best in your situation, we are happy to provide you with valuable information.
Fill out the form below, and we will be in touch with you soon.
We can advise you in
following financial products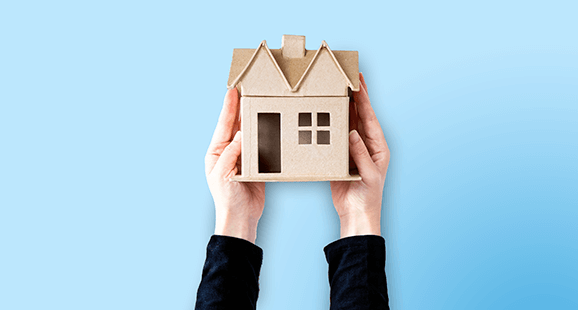 Mortages
On a mission to buy a house in the Netherlands? Let us help you get
the keys to your new home!

Insurances
Reduce financial risks and get the support that you need. Getting the right insurance now may save you a lot of money in the future.