Why you CAN buy a house in the Netherlands (Even if you're an expat and aren't planning on staying forever)
Has it ever crossed your mind to buy a house in the Netherlands? Has the Netherlands become your home more than you consider your native country to be your home? So much so that you don't ever see yourself leaving the Netherlands again. Or, are you just thinking about making a good investment by buying a house? Well, we've got great news for you in both cases!
Expats are allowed to buy property in the Netherlands. You don't necessarily have to sell your house when you leave the Netherlands again because even if you're not a resident you can own a home here. Renting out that home could make you a nice (2nd) income.
But, if you feel that's too much trouble, you can also just sell your house because the bank doesn't restrict or penalize you from doing that. There are plenty of possibilities to repay your mortgage early, even when you're not selling your house.
Mortgages in the Netherlands
What mortgage options do you have if you're interested in buying a house in the Netherlands? There are many types of mortgages being sold in the Netherlands but only two of those types (as of now), have the added benefit of making you eligible for the 'hypotheekrenteaftrek' ( tax rebate on the own residence mortgage interest).
The hypotheekrenteaftrek or mortgage interest deduction is a deductible that makes it possible to deduct the interest you're paying for your mortgage from your annual tax filing. The hypotheekrenteaftrek lowers your annual gross salary which means you have to pay fewer taxes. You can even deduct your mortgage interest when you're using the 30% ruling.
To be able to use the hypotheekrenteaftrek, your mortgage needs to be set up so that it's completely repaid within 360 months. Currently, there are two types of mortgages that comply with that rule. Those are the annuity mortgage (where the payment is low and stable) and the linear mortgage (where the payment has a fixed higher repayment schedule, and where you pay back quicker which results in less interest overall).
Fixed interest rate period
It's common in the Netherlands to agree on a fixed-rate period for your mortgage. Common periods to agree upon are 5, 10, and 20 years. As the rates are very low at the moment, people do tend to opt for longer rates as of 15-yrs+.
The biggest advantage of a fixed-rate period is knowing the interest you have to pay every month is the same and you have certainty over your mortgage payment for a long period. A disadvantage could be agreeing on a rate and the rates decrease so you're paying more than you would have when you'd have a variable rate.
If you do agree on a fixed-rate period, the interest rate you agree on is a bit higher for a 20 year period than for a 5 year period. But since the current interest rates in the Netherlands have never been this low we think it's smart to agree on a fixed-rate period. But this is also very dependent on your personal situation and views.
As of now, your mortgage can't be higher than your house's value
Costs like advisory costs, notary costs, and taxation costs can't be financed into your mortgage loan.
If you earn more than €33.000 a year, you can get a mortgage increase of a maximum of €9.000 when you buy an energy-efficient house. You can also finance things such as solar panels to make your house more energy-efficient with your mortgage.
If your house uses as much energy as it creates, you can get an extra €25.000 on your mortgage.
If a couple has two incomes, the second income is accounted for 80% of the mortgage.
To protect homebuyers, mortgage brokers are required by law to give their clients 14 days to think about an offer they made. Within those 14 days, the offer can only be changed in favor of the client. The mortgage broker also needs to disclose the fine they will give their client when the client wants to repay their mortgage sooner than has been agreed upon. The fine can't be higher than the costs the mortgage broker has of the early repayment.
That was a lot of information. Hopefully, it will help you on your journey to buy a house. If you need help with your mortgage, we're happy to help you. Just contact us at info@inexpatfin.nl or give us a call at +31 (0)85-0580056. Since we're licensed in the Netherlands to set up your mortgage, you won't have to pay any other fee than the fee we'll charge if you decide to take out your mortgage with us.
We can even help you set up your utilities, home insurance, and your home's contents insurance after you've closed your mortgage. That way you can move into your new home and be safe, sound, warm, and secure right away.
We are happy to provide you with more
information or advice about mortgages
If you have any questions about expat mortgages in the Netherlands, types of mortgages, or need advice on what mortgage fits best in your situation, we are happy to provide you with valuable information.
Fill out the form below, and we will be in touch with you soon.
We can advise you in
following financial products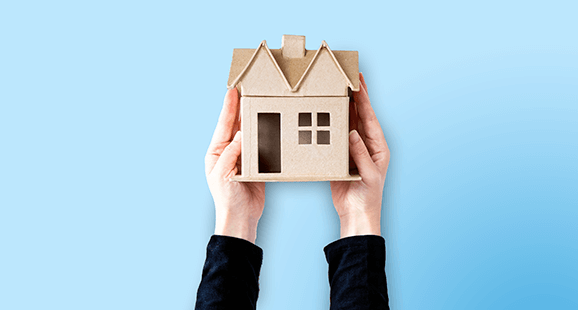 Mortages
On a mission to buy a house in the Netherlands? Let us help you get
the keys to your new home!

Insurances
Reduce financial risks and get the support that you need. Getting the right insurance now may save you a lot of money in the future.