I bought a home and was wondering if I can include renovations in the mortgage?
You bought a beautiful home but the bathroom is a bit run down and needs some work. Or you bought a real fixer-upper that completely needs to be re-done. We often get the questions from clients how this works with a Dutch mortgage. It's not too complicated but understanding how it works can save you a big head-ache later on.
The maximum loan-to-income (LTI) and the loan-to-value (LTV)
When you buy a home and apply for a mortgage banks look at two things: the maximum loan-to-income (LTI) and also the loan-to-value (LTV). You can never finance more than the lowest of the LTI or LTV. Including renovations generally has implications on the LTV, as you can expect that the renovations will increase the value of the property.
How many renovations can i include in my mortgage?
In order to determine how many renovations you can include we need to look at the LTV of the home. The appraiser will ask you to submit a specification of the renovations and how much you estimate it will cost before he or she visits the property. Anything which is attached to the home can be considered renovations, but be aware furniture is not for example. When the appraiser prepares the valuation report they will put two market values in the report rather than one: one value before renovations and one after renovations.
As a rule of thumb you can count on about 70% of the estimated costs of the renovations to be included in the value after renovations. This means the other 30% need to come from your own savings. So if your own savings are limited, then you can probably not include too much renovations in the mortgage. The money the bank is willing to put up for the renovations (70%) and likewise your part (30%) will be put on a designated bank account. Any receipts or invoices can be submitted after which the bank pays this out to you.
Let us go through a scenario to clarify how it works:
An apartment is listed for 350.000 euro on the market. Based on your income (LTI) the maximum mortgage you can get is 400.000 euro. It is a seller's market and therefore you place a bid of 375.000 euro. Your bid gets accepted. On top of the one off fees and taxes for buying the home you have a buffer of 15.000 euro. You are contemplating to renovate the apartment and would like to know how much renovations you can include in the mortgage. 
Firstly, to be a bit cautious in our calculation, it is possible the value before renovations will be 5.000 euro less than what you paid for the apartment (as you placed a bid 25.000 eur over the asking price). So let's put down a value of 370.000 euro before renovations. This means 5.000 is gone from your buffer and you have 10.000 euro left. If we approximately go with the general 70:30 rule on renovations it means that if you can put down 10.000 euro the bank can chip in 20.000 euro for renovations.
So, you can include renovations for about 30.000 euro in your specification that you share with the appraiser. If the value before renovations is like we assumed 370.000 euro then we can expect the value after renovations to be 390.000 euro. This is within your LTI limit of 400.000 euro, so you could get a mortgage for the lowest limit of the two which is 390.000 euro.
So in this case it is possible but you are limited to renovations for about 30.000 euro.
How can we help you with a property which needs some work?
If you are interested to buy a property which needs some work, definitely reach out to us early in the process so that we can run the numbers with you and see what is possible. Or, read more about expat morgages or expat insurances here! 
We can advise you in
following financial products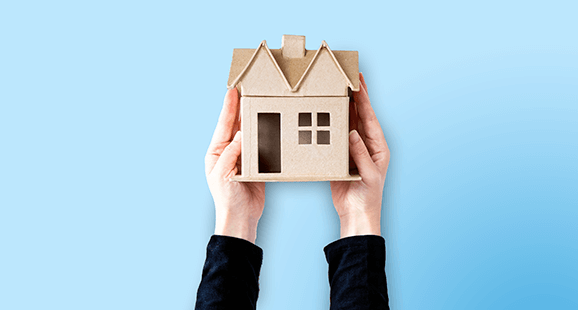 Mortages
On a mission to buy a house in the Netherlands? Let us help you get
the keys to your new home!

Insurances
Reduce financial risks and get the support that you need. Getting the right insurance now may save you a lot of money in the future.