What expats need to know about personal finances when moving to the Netherlands
So, you're moving to the Netherlands to work as an expat and you need to take care of a million things before you go. If you have a relocator, things will probably go smoothly. If you're taking care of everything yourself, or if you want to keep a little bit of control about where and with what you end up, you need to find out as much as you can.
One extremely important thing you need to take care of when you're moving to the Netherlands is your personal finances. Personal finance is a very broad term. It usually includes insurances, mortgages, banking, investments, and personal loans. Every part of your personal finances is subject to different rules and regulations. Those rules can be very confusing even if you aren't also dealing with a different language.
Do you find your personal finances to be confusing in your own language? If you do, then you'll definitely feel lost taking care of it in a foreign language. Have you ever tried to Google translate Dutch websites? It's horrible! But don't worry, we're here to help. So, today, we're going to teach you the basics about personal finances for expats in the Netherlands.
Your basic personal finance needs when you're moving to the Netherlands
Most expats, when they're moving to the Netherlands, will rent an apartment or a house to begin with. When you rent, it means you can be flexible. If you decide not to stay in the Netherlands, you can move out of the house or apartment with a month's notice. Also, not having to take care of house maintenance is a big plus – at least in our book!
Renting is expensive in cities like Amsterdam, Amstelveen, The Hague, Utrecht, and Groningen. Expats can't rent social housing as the maximum yearly income for social housing in 2017 is €36.165,00. So, expats have to rent in the 'vrije sector'. Vrije sector housing starts at €710,68 per month but rents exceeding €2000,00 isn't at all uncommon in the bigger cities where expats usually end up living.
Many expats start to consider buying a house at some point. With the current interest rates, buying a house can indeed be a better option than renting. Not only are the interest rates very low right now, the Dutch tax system also gives homeowners a big advantage by allowing you to deduct the interest you pay on your mortgage from your taxable income. That means your final taxes will be calculated on a lower income than your actual income.
If you want to buy a house in the Netherlands, it's a good idea to explore your mortgage possibilities upfront. Given the speed at which houses are sold currently, you have to know exactly what you can spend. You don't want to fall in love with a home, only to find out you won't be able to finance it, right? Or, maybe worse, lose your chance because another buyer has figured out his mortgage already while you haven't even started the process of getting yours.
The first thing you'll need if you want to be able to receive your salary is a bank account. Some banks require a social security number to open an account. Your Dutch social security number is sent to you once you've registered as an expat in the Netherlands.
The biggest banks in the Netherlands are ABN AMRO, ING Bank, and Rabobank. In recent years, a lot of smaller banks have also entered the Dutch banking scene. Bank licenses aren't handed out easily. Aspiring banks need to prove to The Dutch Bank (DNB) that they have sufficient funds and that their board of directors is capable of leading the bank. The DNB recommends checking to make sure the bank you're planning to do business with has a license in their register. In the register, you can see the licenses each of the banks have for specific products.
It can be hard to make a choice between banks, especially since most of these Dutch banks don't have English websites and they don't offer English support. Yet, when you want to open a bank account, you do need to do it online because local bank offices are becoming close to extinct in the Netherlands.
By law, the Netherlands requires anyone residing here to have health insurance. The government decides what's in your basic coverage. Additional coverage, however, is different with every healthcare provider. Common things included are dental care, alternative medicine, and physiotherapy.
Some things in your basic coverage are automatically covered by your insurer. Other things will only be covered when you exceed a certain amount that you have to pay for yourself first. The amount you have to pay for first is called 'eigen bijdrage'. You can choose the amount you want your 'eigen bijdrage' to be. The higher your 'eigen bijdrage', the lower your monthly fee is. And, the lower your 'eigen bijdrage', the higher your monthly fee will be.
Some very large companies have a collectivity discount with a health insurer and they offer this as a benefit to their employees. This means they agree with a particular health insurer that everyone who signs up for insurance with them gets up to 10% discount on their basic health insurance coverage.
Independent Expat Finance can help you find financial peace of mind
So, these are the basic financial things you need to know and take care of first when you're moving to the Netherlands. If all of this information is making you dizzy and you're still confused, we get it. It's totally normal to feel that way. If you want to find out more about the ins and outs of Dutch finances, you can always send us an email or leave a comment below.
We work as a financial intermediary for expats in the Netherlands. We are independent and can help you by giving unbiased advice about the financial options available to you in the Netherlands. If you'd like to explore your options even before you move, we can set up a Skype call. Read more about expat insurances and expat mortgages here!
Or, if you've already moved to the Netherlands, we can set up a meeting in our office. Give us a call at +31 (0)23-3030110 or send us an email at info@inexpatfin.nl and we'll set up a free, non-binding appointment.
We can advise you in
following financial products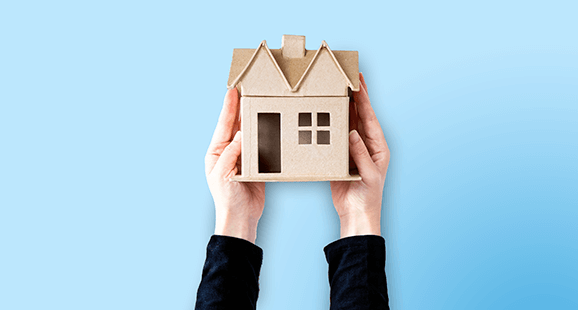 Mortages
On a mission to buy a house in the Netherlands? Let us help you get
the keys to your new home!

Insurances
Reduce financial risks and get the support that you need. Getting the right insurance now may save you a lot of money in the future.